Okazato Factory, Koga Okazato Group
Okazato factory
Location
10-3 Okazato, Koga, Ibaraki, Tokyo 306-0206 Japan
TEL:0280-98-1151
FAX:0280-98-1152
Site area
Site:18,883㎡/Office:269,79㎡/Factory building:972㎡/Learning center:878,54㎡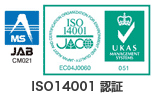 Outline of processing
・Process of iron scraps, nonferrous metal scrap (aluminum scraps, copper scraps, stainless steel scraps etc.)
Facility
| | |
| --- | --- |
| Weigh station 80t | 1 unit |
| New Wide Shear 1000 | 1 unit |
| Baling Press 30 | 1 unit |
Hydraulic excavators
04 Rotary fork Yumbo(Mitsubishi)
1 unit
1.4 Grash Yumbo High Arm
(Kobelco)
1 unit
09 Magnetic Yumbo
(Sumitomo)
1 unit
1.4 Yumbo cutter
(Kobelco)
1 unit
07 Grapple Yumbo(Kobelco)
1 unit
09 Magnetic Yumbo(Kobelco)
1 unit
Vehicle
| | |
| --- | --- |
| Sales car | 2 units |
| Large boxed car | 2 units |
| Large dump truck | 1 unit |
| Track 8 t (HEAVE) | 1 unit |
| Track 7 t (HEAVE) | 1 unit |
| | |
| --- | --- |
| Track 7tflat car | 1 unit |
| 7tArm roll car | 1 unit |
| Forklift 3.5t | 2 units |
| 2.5t excavator loader | 1 unit |
| Sweeper (Towa) | 1 unit |
| 12t arm roll car | 1 unit |
Koga Okazato Group
The former Sowa Plant relocated within the premises of the Kuri Factory, and changed its name to Koga Okazato Group.
Location
10-3 Okazato,Koga, Ibaraki, 306-0206 Japan
TEL:0280-98-1234
FAX:0280-98-1710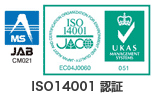 We are steadily trading with 15 household appliance recycling plants nationwide.
We are disassembling / crushing processing of motors and foundation etc.
In particular, we emphasize machining of compressor motors of air conditioners and refrigerators, establish processing schemes considering domestic proper treatment and the environment, we have gained confidence and reliability on occurrence.
Outline of processing
・Compressor motor dismantling processing
・Disassembling / crushing processing of motor
・Crushing process of base
・Dismantling / crushing treatment of various composites
Facility
| | |
| --- | --- |
| Overhead traveling crane 2t | 1 unit |
| Crusher (150 KW) | 1 unit |
| Magnetic sorting machine | 4 unit |
| Hand sorting conveyor | 2 unit |
| | |
| --- | --- |
| Wheel type compressor cutting machine | 4 units |
| Plasma cutting machine | 4 units |
| Hot water high pressure washer | 1 unit |
Vehicle