Employment ceremony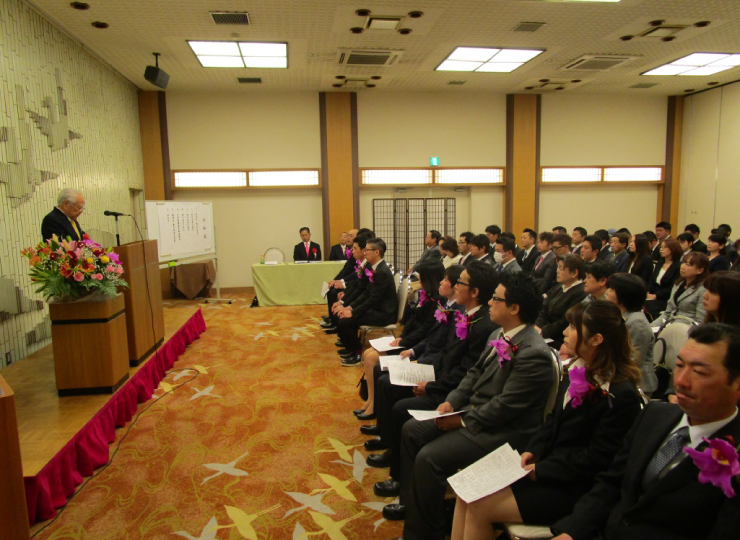 Contents of entrance ceremony
April 8, 2018 (Sunday) Ibaraki Prefecture Furukawa-shi hotel holding company ceremony at hotel Sansui. A total of 80 employees attended, with 13 new recruits.
A new employee looking up to the ceremony with a tense face. Mr. Taguchi, president Taguchi received the words of encouragement and was tightening the feelings.
Part 2 holds a social gathering. Magic show, karaoke competition, scissors competition and excitement took a surplus.
We gathered at the headquarters, 4 plants as a whole, and could exchange with other factories. It was closed by Taguchi's woodworking.